SEA Products
610 761 7340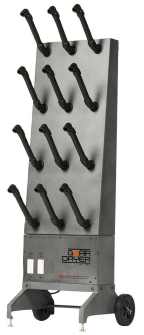 The GearDryer Wall / Floor / Rolling 6 pair is made from heavy-duty steel with a durable powder coat finish, plugs into a standard wall socket, and features 12 individual dryer ports that can accommodate up to 6 pairs of boots or gloves. GearDryer's unique twist and lock port design allows you to customize the port layout to create the perfect drying system for a wide range of gear items—whether you're drying sweat soaked running shoes, ski boots and ski gloves, work boots, and even fly fishing waders. The Rolling 6 Pair also includes 6 port caps to close off the dryer ports not in use—increasing the airflow in the ports being used to dry gear.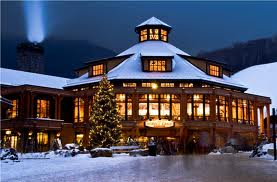 We developed GearDryer to be the most effective and versatile drying system available—for both summer and winter pursuits. You can count on it to dry boots and gloves, but that's just the beginning of what GearDryer can do. GearDryer is a ski boot dryer, a snowboard boot dryer, a ski glove dryer, a helmet dryer, a hockey skate and glove dryer, a soccer cleats dryer, running shoes dryer, mountain bike gear dryer, fly fishing waders dryer, moto gear dryer, and the list goes on. Whatever you do outside, we're confident that GearDryer will get the job done.
Features:
• Includes hardware for three versatile set-up options: hand-truck wheel kit, freestanding legs, and direct wall mounting.
• Dual fans deliver more than 200 CFM of forced airflow directly into gear.
• Choose to dry with heated or ambient air with the flip of a switch. GearDryer's self-regulating heater increases the air temperature approximately 25ºF above the ambient air temperature for gentle yet effective drying.
• 12 individual drying ports accommodate up to 6 pairs of boots or gloves.
• Versatile twist and lock port design allows you to customize the port layout to dry specific gear items.
• 5 pre-programmed settings allow you to select a 15-minute, 30-minute, 1-hour, or 2-hour dry cycle. Hold the 2-hour button for 3 seconds to initiate a 24-hour dry cycle.
• Plugs directly into a standard 120-volt wall outlet.
• Heavy-duty steel construction and durable powder coat finish stand up to hard use.
• Safe for use on thermo-molded boot liners.
• Ideal for skiers, snowboarders, snowmobilers, dirt bikers, hockey players, hunters, fisherman, construction workers, and more.
Specs:
• Capacity: 12 Individual Dryer Ports (6-Pair Boots or Gloves)
• Fan CFM: 212
• Heated Air Temp: Approx. 25ºF above ambient air temp
• Amps: 4
• Volts: 120
• Dimensions: 16"W x 6"D x 46"H (52"H w/legs)
• Weight: 46lb
Dry Gear is Warm Gear with GearDryer
When you work hard and play hard outside, gear gets wet from snow, rain, and your own sweat. Left untreated, the enclosed spaces in boots and gloves can remain damp for days—and wet gear is cold gear. GearDryer delivers a powerful supply of forced air—heated or ambient—to quickly eliminate the moisture trapped in boots, gloves, helmets and more. Dry gear is warm gear, and warm gear makes for great days outside.
Who is GearDryer
We believe that having the right tool for the job goes a long way, and that's true whether the job is making fresh tracks on a powder day or putting in long hours at a construction site. Making the investment in good gear that performs is always worth it. That's why we built GearDryer—a boot and glove drying system that really gets the job done. If you work hard and play hard outdoors you know the value of good gear, and when you need to dry that gear after a big day, you shouldn't have to settle on a cheap, plastic boot dryer with weak airflow. We built GearDryer for you, because you demand gear that performs.
To keep it simple, we're just some good ol' Utah boys. We like to ski powder, ride mountain bikes, climb rocks, and camp under the stars. We cut our teeth in the outdoor gear industry, working with outdoor professionals and chasing our own passions outside. We know the value of good gear firsthand—whether it's our bikes, skis, or climbing gear—having equipment that performs day in and day out is a necessity.
GearDryer began with our own search for a boot dryer that would get the job done and look good in our homes. When we realized our options were limited to cheap, plastic boot dryers with weak airflow and commercial systems with exorbitant price tags and shipping costs, we knew we could do better. So we went to work on designing a high-performance, highly-versatile boot, glove, and gear drying solution that would get the job done right.
During our design and development process, we found the single most important factor in the performance of a boot dryer is the amount of forced airflow that is directed into boots and gloves. With more than 200 CFM of airflow, our GearDryer puts out more airflow than most of the high-dollar commercial systems, and puts the cheap plastic dryers out there to shame—it's not even a contest. We also built in the option to dry with heated or ambient air—this seems like a no-brainer, but GearDryer is one of the only systems available that gives you the choice. On top of that, we designed the airflow ports to be modular, allowing you to direct airflow into gear and customize the port layout for specific gear drying solutions. Finally, we designed the GearDryer to look great in your home, mudroom, or garage.
We're confident that our GearDryer delivers the best performance and value of any boot and glove drying system available. Period.
Best,
The GearDryer Team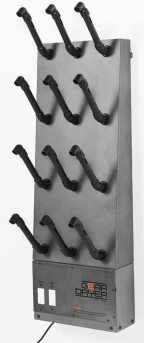 GearDryer 6 Pair Wall / Roller
$899.00
Sale Price $699.00
Price

Ship Cost

Total

$ 699.00

$ 50.00

$ 749.00